Principal's Welcome
You are very welcome to our school website, through your visit I hope you gain a good insight into the life of our school.
Holy Trinity is an inclusive learning community striving to meet the needs of everyone. To achieve this we aim to build on the good practice that already exists in the school and to develop new initiatives so that our children receive the best education we can offer them.
As a catholic school we strive to develop each child to their full potential in a community where everyone is valued, nurtured and cherished and where the self esteem and dignity of everyone is promoted.
If you are unable to find the information you require on this website please contact the school for further assistance.
Brian Treacy
Principal
Take a tour of Holy Trinity Primary & Nursery School, Enniskillen
School Notice Board
Breakfast Club at Holy Trinity:
Open Daily from 8:30am - 9:00am.
Please support the Christmas Market organised by Friends of Holy Trinity. ✨It's coming! ✨
Lots of variety coming along on the day and a chance to purchase raffle tickets for the Christmas draw! 😉
Holy Trinity Open Days for the 2024-2025 school year: Primary 1-Thursday 4th January, Nursery & Preschool-Monday 8th January.
3:30-5:30pm
Latest Gallery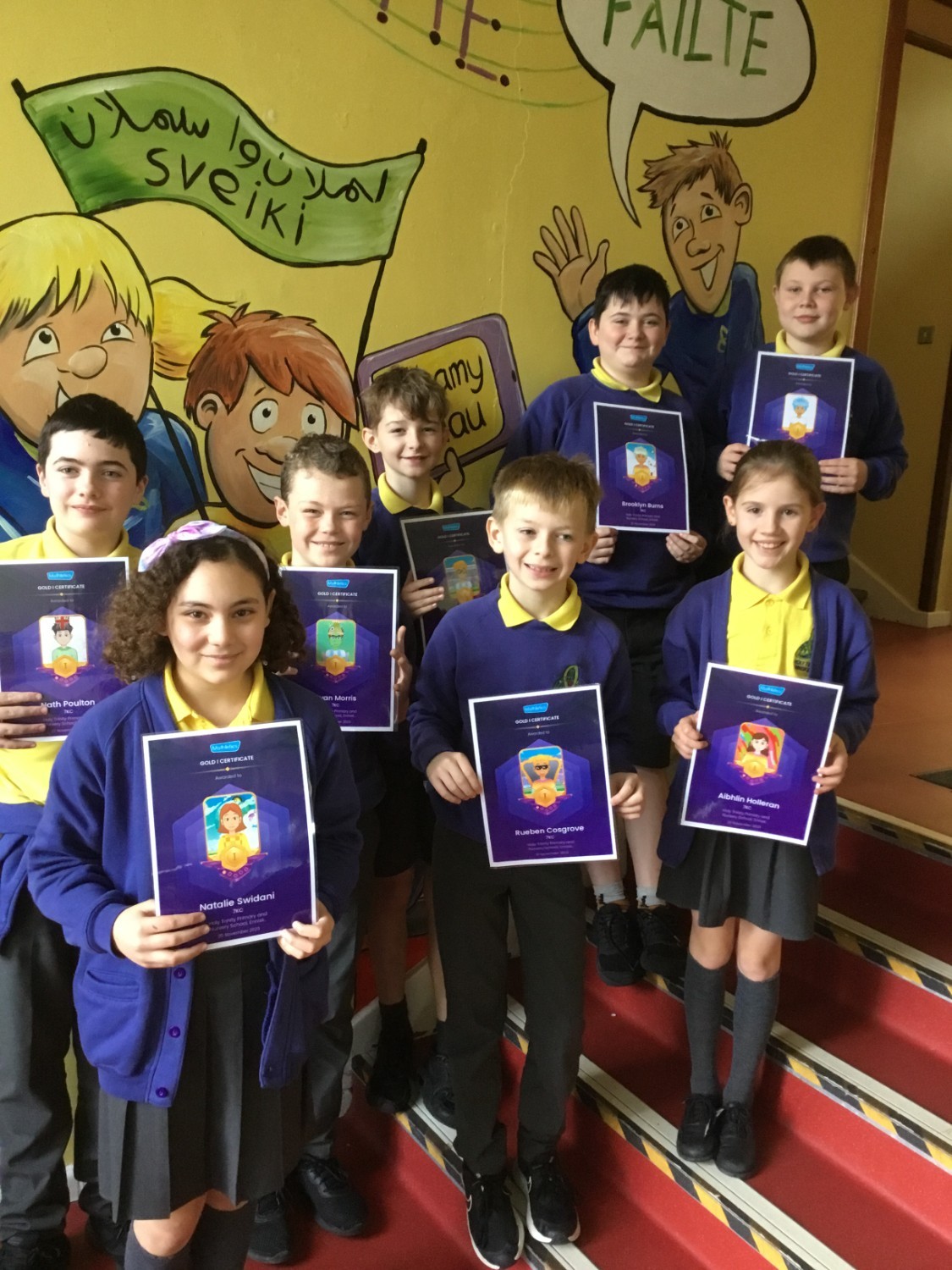 Congratulations to our first set of Mathletics gold winners from Mrs Cathcarts class. These pupils have been doing Mathletics consistently every week since returning to school. What fantastic work.
Mrs Ferry's P6 class used Oreo biscuits to help them learn the phases of moon.
Congratulations to our Irish speakers of the week, Theo and Niamh, who received awards for their excellent efforts. Maith sibh! Coinnigh ag dul! ✨✨
Congratulations to Naoimh in P7 on becoming an AR Millionaire. 👏📚📕📖
Instagram: holytrinityprimary
Click the link to support Holy Trinity Primary School through Easyfundraising.org.uk when you shop online. It's easy, it's free and provides the opportunity to raise much needed funds, which will benefit all pupils in our school. Thank you for your support!