Principal's Welcome
You are very welcome to our school website, through your visit I hope you gain a good insight into the life of our school.
Holy Trinity is an inclusive learning community striving to meet the needs of everyone. To achieve this we aim to build on the good practice that already exists in the school and to develop new initiatives so that our children receive the best education we can offer them.
As a catholic school we strive to develop each child to their full potential in a community where everyone is valued, nurtured and cherished and where the self esteem and dignity of everyone is promoted.
If you are unable to find the information you require on this website please contact the school for further assistance.
Brian Treacy
Principal
Take a tour of Holy Trinity Primary & Nursery School, Enniskillen
School Notice Board
Save our SWAH
Open Days
Holy Trinity Open Days for New Admissions
Open days for children applying to our Nursery/Preschool and Primary 1 for the 2023-24 academic year will take place on Tuesday 6th December between 10am and 4pm. Please telephone the school to make an appointment.
Nursery: 028 66323313
Primary One: 028 66324959
We look forward to seeing you.
Christmas Carol Service
Latest Gallery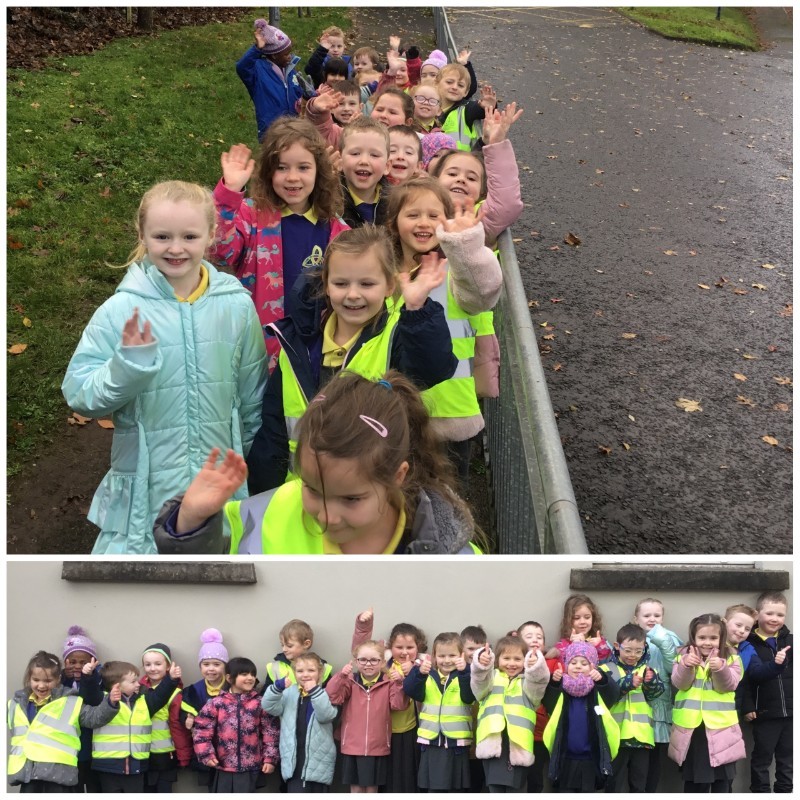 Miss O'Hanlon's class really enjoyed their 'Houses and Homes' walk in the local community on Thursday.
There was lots of excitement in Mrs Colhoun's class on Friday as Santa's robin called in for a visit.
Congratulations to Lucy from Mrs Kelly's P3 class, Lucy achieved her 5M and 10M at swimming award and won a Gymnastics trophy for her work on the beam and bar.
Mr Starrs class visited the Enniskillen Library to borrow books.
Miss Crudden's class really enjoyed their 'Houses and Homes' walk in the local community on Thursday.
Miss Quinn's class learn about types of houses in the Enniskillen area.
Instagram: holytrinityprimary
Click the link to support Holy Trinity Primary School through Easyfundraising.org.uk when you shop online. It's easy, it's free and provides the opportunity to raise much needed funds, which will benefit all pupils in our school. Thank you for your support!
Contact Holy Trinity Primary School:
Mill Street (KS1) - 028 6632 4959
Cornagrade (KS2) - 028 6632 3313